---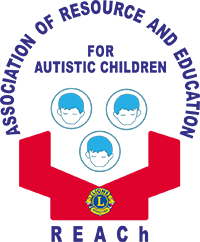 Greetings from the Association of Resource and Education for Autistic Children (REACh).
REACh is a free-service based organization started since 1987 to provide FREE therapies, educational programmes and services for people with autism and their families. Currently, REACh offers 20 programmes and 9 services that focus on the holistic development of children to adults, while also providing support for the family members all under one roof. Through these therapies and educational programmes, we have achieved successful integration (40%) and inclusion (60%) of children and young adults into mainstream education and workplace.
With Covid-19, the last one and a half year has been a challenging period for the autistic children and their families. Despite the pandemic, our centre continues to provide training and services for our children and families. Our parents and children managed to thrive under the difficult conditions of lock down. Teachers continued the one-to-one lessons using online Zoom. Sixty percent (60%) of our children are able to learn through Zoom independently. Parents and family members continue the training for their children at home under our REACh teachers' supervision. They applied skills learnt from the teachers of the centre into their daily lives. Our children showed improvement through consistent practice and training despite the challenges.
For more videos of our work with the autistic children, you can subscribe to our YouTube channel: REACh Charity Foodfair On Wheels
As a free-service organization, REACh depends solely on contributions and donations from the public, companies and organizations to maintain its operation. Due to continuous lockdown, we are unable to organize our annual charity foodfair this year. We will continue our fundraising online – "
REACh Charity Foodfair On Wheels 2.0
" in order to raise fund to provide free therapies and services. The public can visit our homepage:
www.lionsreach.net
for more details; visit our e-stall:
www.reachshoppe.net
to place your order;
or contact us via WhatsApp (
011-69507977
), Facebook (
facebook.com/lionsreach
), or Instagram (ID:
lionsreach
) to purchase our handmade/ hand drawn, baking and sponsored products.
As such, we would like to appeal to you and your company/organization to support our cause which can be done in several ways. You can help us by making a donation for which you will receive a tax exemption receipt as we are a registered charity association. You can also sponsor or donate products for our online fundraising. Any kind of help is highly appreciated. Please refer to the appeal letter under "Support Us" for more details.
All proceeds from the charity foodfair will be use to fund and sustain the free therapies, educational programmes and services offered at the Centre. Please complete the reply slip (under appeal letter) and return it to us through email or fax. For more information, kindly contact Ms Jerry at 04-6564357 or email us at
[email protected]
.
Thank You.
Behind a beautiful angelic may lie a child born autistic for causes unknown. Autism is a profound life-long mental disability in which children are so withdrawn that they have difficulty in developing normal social and emotional relationships with people around them and in understanding the world in which they live.